My Commitment To My Clients
My purpose is to empower my clients to build confidence, resilience, hope and self-motivation, so that they can make lasting changes to their health and overall well-being.  I commit to working with clients to help bridge the gap between where they are now to where they want to be to live a healthier, happier, more fulfilling life!  I also commit to fostering a safe, supportive environment for individuals who are ready, willing, and able to make healthy change in their lives and coach them toward improving and enhancing their physical, mental, and emotional well-being.
I Promise:
To help you build long-term healthy lifestyle habits and behaviors.
To appreciate and acknowledge skills, abilities and achievements.
To help you feel more confident, positive and optimistic.
To work with you to clarify values and understand what is important.
To coach you on how to improve time management and work more effectively.
To help you achieve and sustain a work-life balance that will enable you to live wholeheartedly.
My Philosophy
My philosophy has been developed through years of overcoming personal challenges and years of life and health coach training. Through my experience and education,  I have developed the philosophy that resilience and integrity are two key factors that help us through the toughest of times. Resilience is the ability to remain flexible, adaptive and balanced through the stressful circumstances and traumatic events that life likes to throw our way.
My Approach
I offer a heart-centered, solution-focused approach to shifting and transforming difficult issues in your life. These circumstances might be personal, professional, emotional, spiritual or perhaps a combination. As a holistic life and health coach, I will help guide you to function in a way that promotes emotional wellness in all facets of your life, including mind, body, and spirit. This versatile approach will enable you to gain greater self-awareness and appreciation for a renewed sense of balance, health, wellness and vitality in your life.
Holistic coaching encourages:
A better understanding of how our actions affect the world
A greater sense of purpose
A healthier body
A calmer disposition
A greater satisfaction from the small things in life
I utilize a goal-oriented approach that helps you make monumental shifts in your life using a very specific plan.  This approach is especially beneficial because it looks at all elements of the client's life, helping them find ways to maintain balance. Holistic coaching is often applied when addressing both health and stress concerns. I will not only investigate physical changes the client can make to improve health, I will also look at lifestyle factors, relationships and stress levels to see how these may be affecting their health.
My Education
Bachelors Degree in Organizational Management from Roberts Wesleyan College in Rochester, NY
Masters Degree in Strategic Leadership from Roberts Wesleyan College in Rochester, NY
 Certified Professional Coach for Life and Leadership through the Institute for Professional Excellence in Coaching (iPEC)
Certified Health Coach through the Integrative Nutrition Health Coach program
National Board Certified Health and Wellness Coach
Assessment Certification – Energy Leadership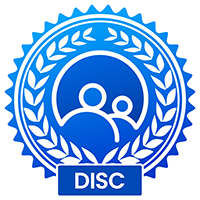 Assessment Certification – DISC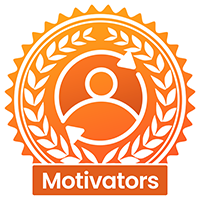 Assessment Certification – Motivators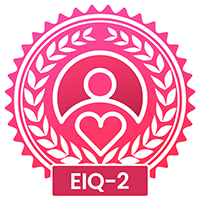 Assessment Certification – Emotional Intelligence
Patient Advocacy Certification from Cleveland State University