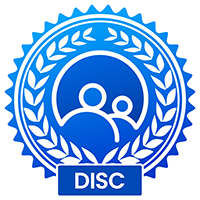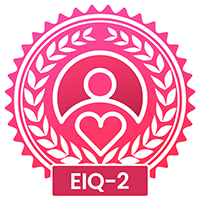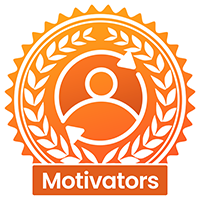 I use a variety of assessment tools that allow both of us to gain greater insight into your core values, innate strengths and  how you can build resiliency to sustain the progress you will make as a result of us working together. The assessment options I offer are below:
DISC
DISC is a simple, practical, easy to remember and universally applicable model. It focuses on individual patterns of external, observable behaviors and measures the intensity of characteristics using scales of directness and openness for each of the four styles: Dominance, Influence, Steadiness, and Conscientious.
Using the DISC model, it is easy to identify and understand our own style, recognize and cognitively adapt to different styles, and develop a process to communicate more effectively with others.
In simplest terms, our DISC is an invaluable behavioral profiling system that teaches users how to identify—and use to their advantage—the predictable aspects of communication. Based on the research of Dr. William Moulton Marston, DISC is the most widely used behavior profiling tool of its kind, supported by decades of research and continuous validation.
It's not a secret: people prefer to interact with people they like. The ability to create rapport is a fundamental skill in sales, management, executive-level leadership and everyday life. The goal of DISC is to help users first build, then maximize productive relationships. You do not have to change your personality; you simply need to recognize what drives other people and understand your options for effectively dealing with them. You will receive a report with specific recommendations unique to your individual profile. When utilized, these skills have the ability to enact powerful and demonstrable results.
Emotional Intelligence (EIQ-2)
Emotional Intelligence (EIQ-2)
The Emotional Intelligence (EIQ-2) assessment helps you understand the way you apply your emotional intelligence in terms of style, preferences and behavior. It will bring clarity in determining how appropriately and effectively you apply your knowledge and feelings in a given situation. It's this understanding that forms the basis on which you can make adjustments in order to be more effective in the future; personally, as well as professionally.
It's a popular misconception that emotional intelligence is largely irrelevant in business and doesn't equate with professional performance. However, a recent study of emotional intelligence, along with 33 other important workplace skills, found that emotional intelligence is the single strongest predictor of workplace performance, accounting for a full 58% of success in all types of jobs.
Furthermore, similar studies have found that 90% of top performers are also high in emotional intelligence. On the flip side, just 20% of bottom performers are high in emotional intelligence. You can be a top performer without emotional intelligence, but the chances are slim.
A person with a high emotional intelligence is more likely to be aware of and manage his/her behavior in stressful workplace situations. That balance lends itself to improved decision-making and leadership. A person with a high emotional intelligence level is also likely to be better at "reading" the emotions in others, thereby engaging them for more profitable and mutually beneficial outcomes, whether that be in sales, management, customer service or team projects.
The good news is that unlike an individual's mostly fixed IQ, studies have demonstrated that emotional intelligence is malleable and capable of being improved upon throughout life. Coupled with the strong, aforementioned statistics demonstrating its measurable professional value, the ability to improve one's emotional intelligence virtually necessitates serious professional consideration regardless of industry or even current emotional intelligence level.
Every individual is capable of improving his/her emotional intelligence and gleaning the almost immediate benefits that come with this heightened self-awareness. The Emotional Intelligence (EIQ-2) assessment offers us a road-map to begin and continually refine this simultaneously personal and professional endeavor.
Motivators Assessment
The Motivators assessment identifies seven potential "drivers" of motivation which exist in everyone, to varying levels. By taking detailed measurements of these seven key impulses, the Motivators assessment is able to offer the practical applications and insights necessary to maximize performance and project outcomes.
Motivators combines the research of Dr. Eduard Spranger and Gordon Allport into a single, in-depth diagnostic revealing the inherent motivations of each user. While we are all aware of our motivations to some degree, research shows that successful people share the common trait of exceptional self-awareness. Exceptional self-awareness means these individuals are better at recognizing opportunities that correlate with their inherent motivations, thereby increasing their likelihood for success.
Energy Leadership Index (E.L.I.)
Energy Leadership Index (E.L.I.)
There are two main types of assessments: Personality and Attitudinal. Personality based assessments, such as Myers Briggs and D.I.S.C. are very valuable tools that pinpoint certain personality types so that people can have more of an understanding about what their strengths and weaknesses are. By understanding your personality and how it relates to what you do, you can adapt your behavior to "work with what you have," to function effectively.
The E.L.I. is an attitudinal assessment, which is based on an energy/action model. This assessment differs from personality assessments as it is not intended to label a person and have them work well within that label. Instead, it measures your level of energy based on your attitude, or perception and perspective of your world. Because attitude is subjective, it can be altered. By working with a coach using the E.L.I., you can alter your attitude and perspective, make a shift in your consciousness, and increase your energy and leadership effectiveness.
There are no limits as to the potential growth that you can achieve. Once you realize that your level of consciousness is directly related to your actions, you can move from functioning effectively, to functioning optimally.
As part of the Energy Leadership Index assessment and debrief process, you'll learn about the 7 levels of leadership and how much energy you currently have in the catabolic-suppressing range and in the anabolic-inspirational range. You'll be debriefed on the findings of the assessment and coached on how to navigate yourself to higher performance.